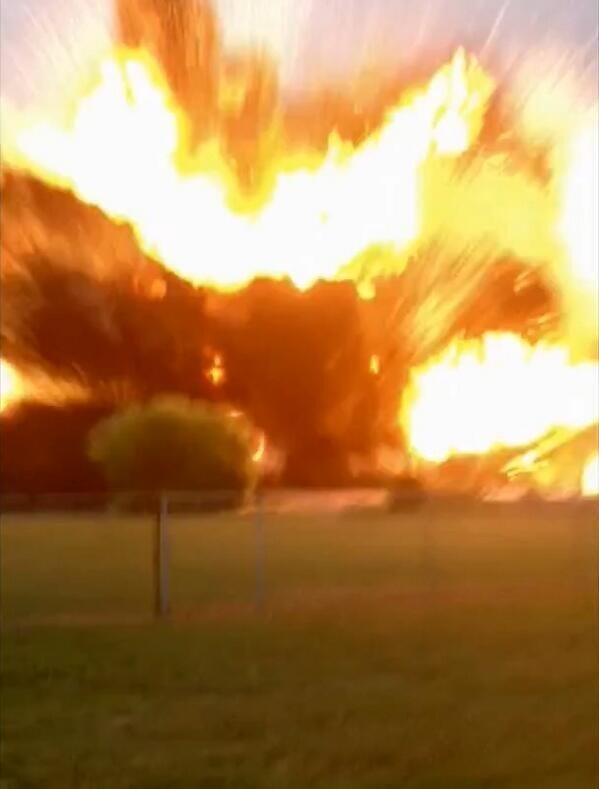 Update 5/10/2013:
Texas Fertilizer Explosion EMS Worker Charged With Owning Explosive Device
A first responder who helped treat victims of the fertilizer plant explosion in West, Texas, last month was arrested and charged today with possessing an explosive device.

The arrest came on the same day that Texas authorities opened a criminal investigation into the April 17 explosion.

Paramedic Bryce Reed, who works with the West, Texas, EMS and served as incident commander during the response to the explosion, appeared in federal court in Waco, Texas, this morning for alleged possession of a destructive device.
Original Post: 4/17/1013 9:43 PM:
A large explosion has occurred near Waco, Texas.
Here is
video
of the massive blast: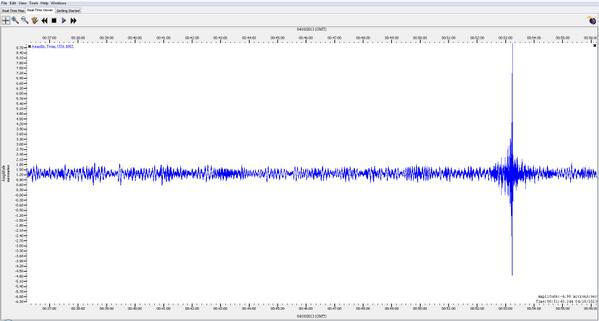 A
seismograph in Amarillo (~400m away) registered the fertilizer plant explosion in West, Texas.
Sixty or seventy people are reported dead and up to one hundred injured. The information is frrom EMS Director Dr. George Smith.
This morning we reviewed the possibility that the Boston Marathon attack might be the first in a series of terrorist attacks. This explosion in Waco might fall into such a strategy and explain why the attackers have not yet claimed responsibility.
Al Qaeda may be waiting to claim responsibility until operatives and support members have retreated to safety. We may see a claim of responsibility in a few hours. We will not see a claim of responsibility if further attacks are in progress.





An organization with hundreds of members can run a sophisticated support network. However, such networks are difficult to create and they would not want to dissemble it after a single attack. Successful operatives might be planning or executing additional attacks. A rash of attacks, like the ricin senatorial attack, would maximize the terror effect.